I Cube
Items 1 to 3 of 3 on page 1 of 1
Cat: VER 120. Rel: 07 May 18
Experimental/Electronic
Flutes Souterraines (7:24)

Troglo Dance (5:06)

Bifurque (5:56)

La Nuit Des Rats (5:48)

Ramurc (5:57)

Fractal P (7:34)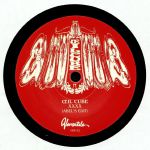 Cat: VER 122. Rel: 21 May 18
Balearic/Downtempo
XXXX (Abel edit) (5:04)

Etire En Avant (4:51)
Review: Taken from last year's maxi EP under his off-piste Oeil Cube guise, I Cube's supersized "XXXX" gets the treatment from Red Light Records' Abel on this special 45". Taking its already smouldering slow-n-low vibe and giving it even more a hypnotic deep plunge, it's a respectful twist that loses none of the original's Balearic charm. Flip for "Etire En Avant" an immaculate slice of previously unreleased loopy magic that was recorded straight to tape in 96 but still sounds like it's 2096. Cool as ever.
…

Read more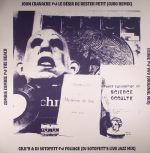 Cat: VER 110. Rel: 29 Aug 16
Deep House
I Cube - "VVV" (original mix) (6:16)

Gilb'r & DJ Sotofett - "Foliage" (DJ Sotofett live Jazz mix) (5:13)

John Cravache - "Le Desir De Rester Petit" (Cubo remix) (4:53)

Zombie Zombie - "The Beach" (4:30)
Review: France's Versatile Records is a truly impressive label. They've been going string for over twenty years, and everything on its wonderful catalogue is worth a listen, whether you're a house fanatic or a jazz-funk head. They've been busy releasing vinyl EP's of this year's comprehensive 1996-2016 compilation, and this latest nugget forms part of the most recent years, where they've teamed up particularly closely with the likes of Sex Tags' DJ Sotofett. The opener is I:Cube's masterfully punchy and supremely executed "VVV" house bomb, followed by Sotofett's and label boss Gilb'r's "Foliages" - remixed here by Sotofett into a loose and jazzy version. I:Cube remixes John Cravache's "Le Desir De Rester Petit" on the flip under the Cubo name, the producer conjuring a dark and hypnotic tune, and Zombie Zombie make an appearance with their fuzzy electro house monster take of "Blue Monday" by New Order, entitled "The Beach". Solid.
…

Read more
Played by:
Alexis Le-Tan
,
Manu•Archeo
,
Nathaniel Jay (Love Notes)
,
Lexis (Music Is My Sanctuary)
,
PRECIOUS K
,
Doo
,
Fabio Monesi (Wilson Records)
,
Djs: Most Charted - Deep House
,
Jakobin & Domino
,
25 Places
,
SHMLSS
,
Night Noise
,
Elvin Tibideaux
,
Benjamin Fröhlich
,
Terrence Pearce
,
Bal 5000
…

Read more
Items 1 to 3 of 3 on page 1 of 1