Items 1 to 3 of 3 on page 1 of 1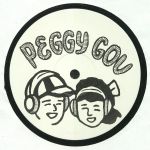 Cat: PHONICAWHITE 015. Rel: 20 Jun 18
Deep House
Day Without Yesterday (5:40)

Six O Six (6:11)
Review: Originally from South Korea but moving to London at the age of 14 where she spent her formative years, Peggy Gou has since moved to Berlin (of course!) where she's since made her break releasing two EPs in less than a year on Matt Edwards esteemed Rekids imprint. Her new one on Phonica white sees her explore classic deep house aesthetics convincingly such as on the dusty MPC bashing Moodymann style deepness of "Day Without Yesterday" with its deep funk bass, emotive strings and woozy sample all working in perfect harmony. But "Six O Six" gets a craving for the acid life with some gnarly 303 lines going head to head with hands in the air vocals and rusty drum machine grooves.
…

Read more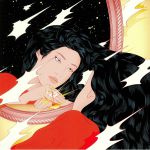 Cat: ZEN 12483. Rel: 02 Mar 18
Deep House
It Makes You Forget (Itgehane) (6:35)

Hundres Times (6:54)

Han Jan (6:21)
Review: Berlin-based Korean Peggy Gou has been surprisingly quiet since first bursting onto the scene back in 2016. Here, she returns to action having graduated from Technicolour to parent label Ninja Tune. Many may already have heard EP standout "It Makes You Forget (Itgehane)", a percussively ambidextrous beast based around a bouncy, off-skilter, snare-heavy rhythm track. It has been much discussed online after Gou included it her recent Resident Advisor podcast. On the B-side you'll find tracks representative of her developing style, which draws together elements of European deep house, electro, early '90s U.S house, the rubbery disco eccentricity of Maurice Fulton and the instinctive polyrhythms more often found in traditional African music.
…

Read more
Played by:
Casbah 73
,
Dj N◉va ▶ Rodon FM 95
,
Ka§par
,
Spacewalker (Balance)
,
Tr One
,
Erik Skantze
,
Fabietto Delgado (Melgado)
,
Adventures in Paradise
,
Carlos Nilmmns
,
Christopher Tubbs
,
Martin Haberland
,
Kenneth bager
,
JKriv (Razor-N-Tape)
,
Admir Korjenic
,
Fog
,
Ricardo Miranda
,
Massiande (Freerange/MOS/Phonica)
,
AlexUnder Base
…

Read more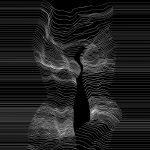 Cat: NNFP 004. Rel: 29 May 18
Deep House
Peggy Gou - "Shero"

Juju & Jordash - "Throwdown"
Review: The reach of not-for-profit label Needs continues to impress as they link up with Peggy Gou and Juju & Jordash in a collaboration with UN Women for an expertly curated 12" of interstellar sonics strapped to a 4/4 beat. Gou is on typically strident form on "Shero," presenting her keen instinct for 90s house and more fluttering, psychotropic tones distilled into dancefloor manna as intriguing as it is easy on the ears. Juju & Jordash meanwhile channel their own learned approach to live jam improvisation into a true trance-out of strafing arpeggios and spongy FX for the trip-out crew to get lost in.
…

Read more
Items 1 to 3 of 3 on page 1 of 1