This Week: Coldwave/Synth
Items 1 to 6 of 6 on page 1 of 1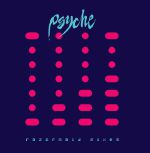 Cat: ERC 057. Rel: 12 Mar 18
Eternal (US club mix)

Prisoner To Desire (Alcatraz mix)

Unveiling The Secret (exclusive re-edit)

Ecstasy (Joseph Watt extended mix)
Review: Emotional Rescue make no attempt to hide their love of classic 80s cutters Razormaid's remixes, and on this occasion they're shining a light on the pumped up dancefloor versions of cult Canadian synthwave concern Psyche. The "US Club Mix" of "Eternal" is a perfect, swooning synth pop belter with weight in all the right places to work on the floor. "Prisoner To Desire (Alcatraz Mix)" is a snarling stomper that almost touches on acidic synth lines underneath the impassioned vocals, and then an exclusive re-edit of "Unveiling The Secret" ups the tempo while letting the catchy pop edge to Psyche's sound shine through. The record finishes with the fevered intensity of Joseph Watt's extended mix of "Ecstasy".
…

Read more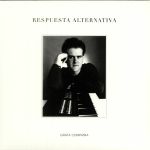 Cat: LER 1012. Rel: 12 Mar 18
Amigos (4:22)

De Paso (4:27)

Grata Compania (3:56)

Andy (2:34)

En Tu Caso (2:10)
Review: Previously only released on a cassette album, Australian label Left Ear have polished five choice cuts by Respuesta Alternativa - the project of Spanish musician Jesus MaCatalan with Julian C. Perez. The music on Grata Compania was generated in response to traditional music notions of the time - MaCatalan would challenge these traditional ideals, using a fusion of styles and his unique vision. While other musicians played traditional instruments over the top, he jammed on his synths and drum machines. This unique approach worked to create atmospheric tracks captured simple themes, with each influence being carefully thought of in the joint result. MaCatalan explained that each instrument weaved independently throughout a passage, in a curious game where the listener's attention goes from focusing on the various instruments.
…

Read more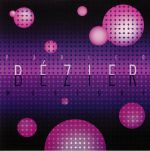 Cat: DE 200. Rel: 12 Mar 18
Parler Musique (7:06)

Organisation Maritime (5:42)

Un Subalterne Insubordonne (5:29)

Teleconference (7:23)

Myeline (3:51)

L'Ordre Cannibale (9:23)

Entr'acte (4:42)

Une Salade Oblongue (9:11)
Review: Honey Soundsystem's Dezier comes correct with this immaculately detailed debut album. From the circuit board presentation to the album narrative itself Parler Music is a lavish affair that stretches the perception of everything we've learnt about him on labels such as Cin Cin, HNYTRX and Public Release. Back again on Dark Entities (where it all began for this alias five years ago) Parler Music is a fluorescent romp through tempos and emotions; the white knuckle synthwave of "Un Subalterne Insubordonne", the iced-out electro of "Teleconference", the sleazy off-beat slinks and triumphant chords of "Entr'acte", the pregnant cosmosis of "Une Salade Oblongue", the list of immersive synthscapes and stories goes on. A genuinely beautiful debut album.
…

Read more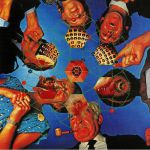 Cat: MTL 013LP. Rel: 12 Mar 18
Scaly Pholiota (4:12)

Light Pours From The Hollow (2:49)

Incinerator (5:17)

Night Hag Syndrome (5:20)

Null Entropy (3:55)

Sleeper Pod (4:18)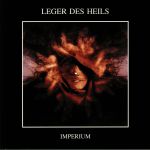 Cat: LKLP 43. Rel: 12 Mar 18
Lichtwarts (1:55)

Falling (3:29)

Midwinter (3:55)

Ruina Imperii (3:12)

Wir Sind Legion (3:08)

Crystal (4:11)

Tomorrow (5:20)

Dein Imperium (3:30)

Nemesis (6:27)

Kaivalya (7:31)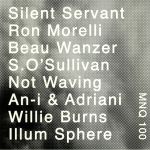 VARIOUS
Cat: MNQ 100. Rel: 12 Mar 18
Silent Servant - "Defiant Pose" (5:18)

Ron Morelli - "Charges Won't Stick" (4:07)

Beau Wanzer - "Snake & Shake" (4:55)

S O'Sullivan - "Ill Fit" (4:18)

Not Waving - "Secret Weapon" (3:47)

An-i & Adriani - "With You" (5:14)

Willie Burns - "Light Far Over" (5:41)

Illum Sphere - "Exhaustion" (4:35)
Items 1 to 6 of 6 on page 1 of 1
This Week: Coldwave/Synth