Items 1 to 9 of 9 on page 1 of 1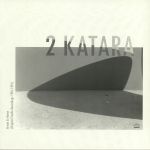 Cat: ITL 006. Rel: 23 Oct 17
Break At Home 1 (1:57)

Break At Home 2 (3:15)

Break At Home 3 (3:31)

Break At Home 4 (2:46)

Break At Home 5 (2:24)

Break At Home 6 (3:20)

Travel 7 (4:13)

Lazy Girl (2:32)

Mr Blase (3:21)

Mr Blase 2 (3:29)

Go Go Carid (6:16)

I Can Not (2:24)

Sunrise (5:22)

Greek Island (16:59)
Review: Into The Light's latest deep dive into the world of obscure Greek electronic music focuses on 2 Katara, a previously virtually unknown collaboration between George Theodorakis and Dimitris Papangelidis. The pair first joined forces in 1978 and continued to record together until going their separate ways in 1991. The 14 tracks showcased here are surprisingly eclectic but never less than superb, variously touching on delay-laden fusions of progressive rock and early electronic pop, new age ambience, drum-heavy dancefloor workouts, eccentric disco-not-disco and intergalactic synth-scapes. There's far more use of traditional Greek instrumentation and electric guitars than you might expect, but this only enhances the enjoyable quirkiness of the whole package.
…

Read more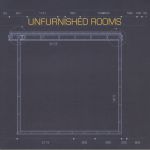 Cat: BCR 010LP. Rel: 23 Oct 17
Unfurnished Rooms (4:45)

We Are The Chemicals (5:14)

What's The Time? (4:28)

Wiping The Chair (4:34)

Anna Dine (3:47)

In December (4:43)

Old Friends (5:26)

Gratitude (3:37)

Don't Get Me Wrong (8:08)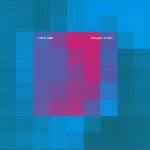 Cat: DISK 08. Rel: 23 Oct 17
Cosmological Natural Selection (5:21)

Fall All Over The Place (6:57)

Into Outside (6:10)

Otomatone (5:37)

These Lives (5:28)

Sense (4:25)

She Made Me Wait (4:59)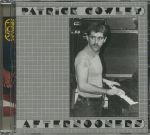 Cat: DE 185CD. Rel: 23 Oct 17
Big Shot

Surfside Sex

Hot Beach

The Runner

Furlough

One Hot Afternoon

Leather Bound

Bore & Stroke

Cycle Tuff

Jungle Orchids

Take A Little Trip

Love Come Set Me Free
Review: The final part of Dark Entries' long-running series of archival Patrick Cowley releases showcases tracks originally recorded for Afternooners, a late '70s gay porn film by director John Coletti. As with previous Cowley releases on Dark Entries, the double album also contains previously unheard material rediscovered from the Fox Studio archives. It's another essential collection of atmospheric synthesizer music in the producer's distinctive style, all told, with tracks ranging from the whistling cheeriness of "Hot Beach" and the sparkling, cowbell-laden throb of "One Hot Afternoon" to the dubbed-out, semi-ambient dreaminess of "Bore & Stroke" and the humid, upbeat "Jungle Orchid".
…

Read more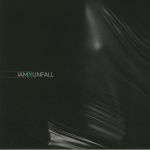 Little Deaths (4:57)

Tickticktick (3:38)

Hysteria (3:28)

Running Point (3:31)

Trust The Machine (3:15)

The Noise Cabinet (3:03)

Cat's Cradle (3:30)

Mirtazapine (4:18)

Polar I. (2:48)

Teddylion (4:31)

11.11 (3:35)

The Disease To Please (2:27)

Windschatten (4:03)
Cat: BLINC 11CD. Rel: 23 Oct 17
Hen Hanesion

Alive

Used To Fly

Birds

All Mistakes

Oriau Prin

Sibrydion

You Were Wrong & You Were Right

Aflonyddu (part 1 & 2)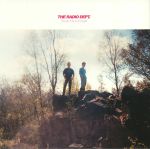 Cat: AB 162LP. Rel: 23 Oct 17
Teach Me To Forget (12" version) (6:09)

Just So (3:50)

You're Not In Love (6:27)

We Got Game (Henning Furst remix) (4:29)

Swedish Guns (Mythologen remix) (4:25)

Teach Me To Forget (Kim Ki O rework) (4:31)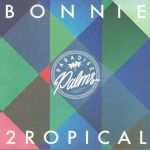 VARIOUS
Cat: PP 005. Rel: 23 Oct 17
Dead Hand - "Prelude" (1:13)

Eyes Of Others - "I See You In The Shrubs" (5:15)

Pussy Mothers - "Get From In Front Of Me" (4:54)

Donald Dust - "In Motion" (3:48)

The Magic City - "Form Is Emptyness, Emptyness Is Form" (4:41)

Jacuzzi General - "Pleasure" (4:09)

Total Leatherette - "Work Harder" (4:19)

Hausfrau - "Trivial Pursuits" (3:54)

Edinburgh Leisure - "Startup" (4:03)

Not Sorry - "IRN BRU" (3:23)
Review: Edinburgh bar turned vinyl shop and event venue, Paradise Palms has now turned record label and is dedicated to emerging local talent such as M.O.T.O. and Hey Mother Death. Their fifth release is a follow up installment to the debut compilation LP, placing the spotlight on some of the most exciting music made in Scotland today - with a focus on Edinburgh and Glasgow based producers. Eyes Of Others' "I See You In The Shrubs" is the kind of wonky, slow burning house that calls to mind Roman Fluegel, while the woozy slo-mo boogie of Pussy Mothers' "Get From In Front Of Me" keeps the early evening or after-hours vibe alive on the A side. Elsewhere, Drexciyan smack electro grooves are represented by Jacuzzi General on the nefarious "Pleasure", similarly Hausfrau's deadpan electronics on "Trivial Pursuits" call to mind fellow Detroit heroes ADULT. We paticularly enjoyed Total Letherette's punk-funk/EBM mutation "Work Harder" and must say that this is one of the best compilations we've heard in quite a while. Highly recommended.
…

Read more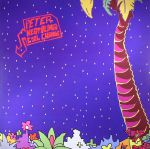 Cat: LER 1008. Rel: 23 Oct 17
Walking On The Edge (5:23)

Mirrors Everywhere (3:50)

Elastic Smiles (3:19)

Rainforest (3:23)

Circular Walkways (5:13)

Personality Change (4:35)

Simple Man (2:38)

Cool Change (3:26)

Fog (4:07)

Cadaghi Dreaming (5:49)
Items 1 to 9 of 9 on page 1 of 1