This Week: Deep Dubstep
Items 1 to 4 of 4 on page 1 of 1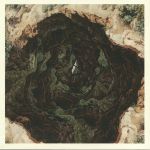 Cat: FPL 016. Rel: 11 Dec 17
The Day We Met (3:51)

The Future We Used To Have (4:33)

Watching You Fake A Smile (3:27)

Together We Will Live Forever (3:01)

Onsra (3:31)

The Night We Parted (5:00)
Review: Scottish artist Aether emerges from the ether with some of his most spell-binding material to date. Twinkling, evocative and hazy, there's a dreamlike theme as the narrative runs throughout and we're taken down lullaby lane with woozy and wondrous results. From the startling sunrise soul of the first encounter to the poignant, lingering final goodbye, Aether's sonic imagery and consistency makes this more of a mini album than an EP. Utterly beautiful.
…

Read more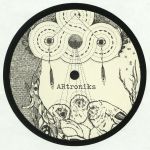 Cat: BWR 001. Rel: 11 Dec 17
Riddle (5:05)

Manta (6:07)
Review: Ghent sub scientist ARtroniks continues his rich vein of hypnotic tech dubtep on brand new US imprint Bleak Winter. A game of two singular sides: "Riddle" blurts and flirts with a flabby bassline that ripples with a precision balance of tight control and body-moving funk. "Mantra" flips for a much deeper, contemplative serenade as lilting seabound guitars and tropical aesthetics ebb and flow around a trippy, almost slurring drum arrangement. Unique.
…

Read more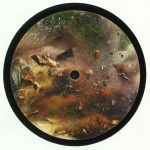 Cat: SCRUB 016. Rel: 11 Dec 17
Somah - "Rollin Dub" (4:28)

JSM - "King Of Kings" (3:58)
Items 1 to 4 of 4 on page 1 of 1