This Week: Balearic/Downtempo
Items 1 to 9 of 9 on page 1 of 1
Cat: TRACYISLAND 02. Rel: 15 Jan 18
The Diamond Sea (17:12)

Waves After Midnight (6:30)

Lucky Dips (4:47)

Midnight Waves (1:58)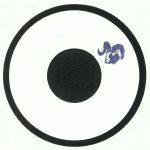 Cat: BIKE 017. Rel: 15 Jan 18
Space Glide (4:08)

Werewolf Invasion (3:33)
Review: More headnod gold from everyone's favourite midnight rider Eddie C. "Space Glide" chugs away marvellously at around 92BPM with a bassline so wet and slimy it should come with its own 18 certificate. "Werewolf Invasion" maintains the hypnotic slo-mo momentum but added late night graveyard feels thanks to a grainy cosmicity and strange unworldly textures. Don't sleep.
…

Read more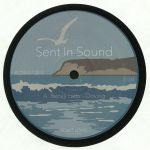 Cat: PLOMA 108. Rel: 15 Jan 18
Benaji Lattu - "Doving" (26:42)

Tinopiras - "Skylover Tea" (7:33)
Review: Fresh as an Indian breeze, the unknown Sent In Sound set up shop on Point Loma with two deliriously dreamy pieces. Weighing in at over 25 minutes, Benaji Lattu's "Doving" is headphone hedonism as it draws you into a dusky, sitar-twanging mystic headspace. Tinopiras's "Skylover Tea" continues the spiritual sensation in a comparatively more direct focus with its sandal-dragging beats and heavy weaves of orchestration and melodic soars. Dive deep.
…

Read more
Cat: MM 003. Rel: 15 Jan 18
Timeless Vibe

Azzahar

Middle East Manners
Review: The third outing for Modern Manners emerges on the back of two very strong 12"s that introduced this anonymous outfit to the world. "Timeless Vibe" continues where the last release left off, building up a wonderfully cosmic bed of processed melody under which casual hand played percussion and warm bass notes can linger. "Azzahar" too keeps things pleasantly soporific with its gentle pace and lilting guitar refrains, and then "Middle East Manners" rounds this excellent trio of EPs out with a beautifully realised swirl of sounds that find focus once a kick drum starts pulsing and the percussion starts building. Quite who Modern Manners are is a mystery at this stage, but across these three 12"s they've certainly made their presence felt in the softest, most laid back of ways.
…

Read more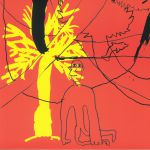 Cat: TGR 012. Rel: 15 Jan 18
Late Night Skanking (11:46)

Punky Reggae Party (15:10)
Review: The final edition of Aksel Schaufler's ambitious Golden Ravedays project is finally upon us. For many this series will be remembered as one of the most defining musical aspects of 2017, where each month one tremendous 12' after another would come our way and essentially creating a wonderful soundtrack to a very special year: a zeitgeist, if you will! From balearica to new wave Krautrock and cosmic psychedelica to straight up house bombs: the series encapsulates Schaufler's unerring dedication to his craft which has spanned close to 20 years and his seen him become synonymous with the the famed Kompakt imprint and enduring success with his Hippie Dance label. On the A side is the dreamy spaghetti western feel of "Late Night Skanking" with its mesmerizing orchestral sections and otherworldly instrumentation taking you deep into the exotic. On the flip there's some bold and stylish indie-dance on the low slung tip with "Punky Reggae Party" which really nails that Cologne/Dusseldorf style vibe because after all - that was his former stomping ground, before he relocated to Paris.
…

Read more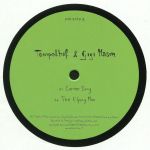 Cat: HYR 7170. Rel: 15 Jan 18
Corner Song (4:50)

The Flying Man (4:23)

Corner Song (Jex Opolis remix) (7:58)
Review: Both "Corner Song" and "The Flying Man" were first featured on Tempelhof and Gigi Masin's second collaborative album, 2016's arguably overlooked album Tsuki. Both are naturally worthy of a single release, though, as they deserve wider recognition. Both are quietly beautiful, drowsy and hazily picturesque, with gently percussive opener "Corner Song" just edging out the beat-less brilliance of "The Flying Man" - in which Masin delivers a weary and heart-aching vocal - in the "best track" stakes. On the flip you'll find a radical re-interpretation of "Corner Song" by New York producer Jex Opolis, who wraps Tempelhof and Masin's glistening guitars around a wonderfully colourful and tactile Balearic boogie groove.
…

Read more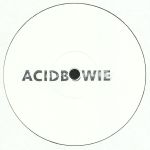 Cat: AB 01. Rel: 15 Jan 18
Track 1 (5:20)

Track 2 (3:44)

Track 3 (2:53)

Track 4 (5:59)

Track 5 (3:47)

Track 6 (3:32)

Track 7 (5:01)

Track 8 (7:41)
Review: Ziggy Stardust's yet unheard instrumental album after he returned from a trip on his Gemini spaceship. Not much is known of the shadowy producer (yes, despite the compelling pitch we gave you before!) as yet, but this just adds to the mystery surrounding the release as a whole. From hazy balearica to blunted hip-hop beats, deep country-infused exotica (if we've ever heard such a thing!) to lo-slung psychedelia - it's a captivating journey from start to finish. Will certainly appeal to fans of life in the slow lane, best presented recently by Marcus Worgull and Motor City Drum Ensemble's Vermont project or pretty much anything on London's Claremont 56 imprint. Highly recommended. Tip!
…

Read more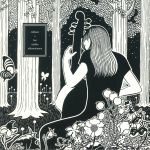 Cat: BAY 57V. Rel: 15 Jan 18
This Place In Time (2:31)

Le Labyrinthe (5:15)

Sun Against My Eyes (4:22)

Les Ondes Silencieuses (6:04)

Blue Sands (5:26)

Echoes & Coral (3:05)

Sea Of Tranquillity (5:42)

Past The Long Black Land (3:41)

Le Bateau (7:00)
Oleander

Digitalis

Aquilegia

Clematis

Maikoa

Delphinium

Toloache

Pulsatilla

Veratrum

Euphorbia

Belladonna

Veratrum (long version - bonus track)
Review: The latest missive from Trevor Jackson's label, Pre-, is another previously unreleased archive project from the man himself. Jackson recorded the material contained on the album between 1994 and 1997, when he was best known for producing dusty, sample-heavy hip-hop beats as the Underdog. Understandably, roughly half of You boasts the blazed, head-nodding swing of dope hip-hop drums, cleverly combined with textured samples of acoustic guitars and other vaguely Balearic instrumentation. The other half is more experimental in tone, with Jackson variously touching on post-rock, new age and folksy ambience. Most importantly, it's all hugely entertaining.
…

Read more
Items 1 to 9 of 9 on page 1 of 1
This Week: Balearic/Downtempo