Items 1 to 7 of 7 on page 1 of 1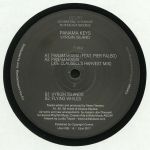 Cat: UZURI 026. Rel: 18 Jun 18
Panamarama (feat Pier Falbo) (6:17)

Panamarama (Joe Clausell's Harvest remix) (9:10)

Vyrgin Island (5:58)

Flying Whiles (2:46)
Review: REPRESS ALERT: Uzuri can always be trusted as an on-point barometer of the strongest currents in contemporary deep house, and here they welcome a new talent into their midst in the form of Panama Keys. "Panamarama" is a gorgeous suite of organic instrumentation, all Spanish guitar licks and pattering bongos, which then get handed over to the mighty Joe Clausell for the soaring, energised "Harvest Remix". "Vyrgin Island" may well be the stand-out track on the record with its infectious flute lines, chiming vibes and sensual, punchy bassline, but don't overlook the blissful ambience of final vignette "Flying Whiles".
…

Read more
Played by:
Tomi Chair
,
Dj N◉va ▶ Rodon FM 95
,
Owain Kimber (Owain K)
,
SEELIE
,
Matt Pond (DeepSystems)
,
Rudy's Midnight Machine
,
Jay Shepheard
,
Nick Carling (Fruitful/1BTN)
,
Marcelo Tavares(Deep Space Podcast)
,
Richard Zepezauer (RZ-1)
,
Andrea passenger
,
Giorgio Luceri
,
Samuele Pagliai
,
Filippo Zenna (Periodica Records)
,
Nasty Boy
,
Giovanni Damico
…

Read more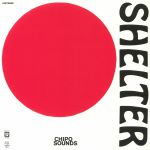 Cat: CAM 12. Rel: 22 Jun 18
Lady Chipo (3:07)

Chipo Sleep (3:28)

Chipo Dub (3:08)

Mecanic Chipo (3:18)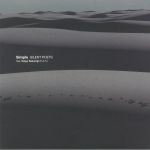 Cat: ANTP 006. Rel: 18 Jun 18
Simple (extended edit) (6:44)

Simple (dub) (4:59)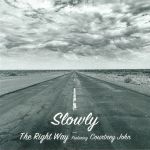 Cat: FLRS 112. Rel: 18 Jun 18
The Right Way (5:03)

The Right Way (instrumental) (5:04)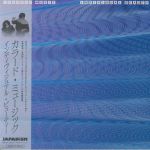 Cat: HR12S 011. Rel: 20 Jun 18
Astral Winter (3:34)

Heartbeat (previously unreleased version) (6:44)

We Are Only Dancin' (previously unreleased version) (6:23)

Love Season (4:49)

Ambient Discotheque (6:25)

Night Paradise (3:54)

De To Re Mi (6:21)

Kitsune (5:40)
Review: For a brief period in the early 1980s, Colored Music - the duo of Atsuo Fujimoto and Ichiko Hashimoto - burned brightly. They released one critically acclaimed album on Japanese avant-pop label Better Days before vanishing into obscurity. Individual Beauty draws together previously unheard of alternate versions of the duo's eponymous 1981 EP, unreleased tracks and a handful of archival solo productions. It's an eclectic and hugely enjoyable affair, with the Japanese duo flitting between experimental ambient soundscapes, heavy no-wave proto-techno ("Heartbeat (Unreleased Version)"), mutant funk ("We Are Only Dancing"), head-in-the-clouds hypnotism ("Ambient Discotheque") and more raucous, post-punk disco insanity (the decidedly crunchy "De To Ri Mi").
…

Read more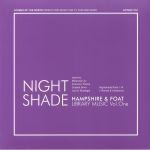 Cat: AOTNLP 018. Rel: 21 Jun 18
Jasmine (3:48)

Mariposa Lily (3:19)

Antonio's Theme (4:07)

Coastal Drive (4:12)

Lost In Nostalgia (Nightshade (Themes & Variations)) (3:12)

Introduction (1:22)

Nightshade (Echo Flute & Bowed Bass) (2:04)

Nightshade (main theme) (1:45)

Nightshade (Solo Strings & Solo Fender Rhodes) (2:13)

Nightshade (Pizzicato Strings & Walking Bass) (2:55)

Nightshade (Multi-Tracked Piano) (3:14)

Main Theme (reprise) (5:08)
Review: Greg Foat and Warren Hampshire are two the UK's most interesting minds when it comes to contemporary jazz experimentation, and their recent partnership for Athens Of The North feels like exactly the right thing at exactly the right moment. With both artists capable of producing many alternate forms of jazz and additive rhythm, Nightshade: Library Music Vol.1, feels like one of their more introspective pieces of work to date, and allows both of them to stretch their aesthetic to its very limits, focusing more on the subconscious atmosphere created by the instruments rather than cheap thrills based on beats and 'dance'. This is a connoisseur's album, and we're glad that this kind of gear is still landing on our shelves. Bless.
…

Read more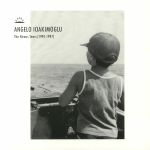 Cat: ITL 007. Rel: 19 Jun 18
Easter Theme (5:33)

Kuwahara Ride (3:21)

U220sax2 (5:52)

Slide Break (2:06)

Alonissos (3:42)

77 Bus Trip (5:05)

550vortex (5:44)

Matrix4b (3:47)
Review: Previously, Into The Light's releases have largely focused on obscure or overlooked Greek electronic music from the '80s and '90s. This album, though, is a little different. All of the music, which was recorded between 1995 and '97 by a then teenager called Angelo Ioakimoglu, has never previously been released. It's a remarkable collection all told, with highlights including the Vangelis style cinematic bliss of opener "Easter Theme", the smooth and silky library jazz-funk of "U220sax2", the surprisingly up-tempo (and wonderfully Greek) "Alonissos" and the Mediterranean terrace vibes of "550vortex", which sees our unknown hero join the dots between wide-eyed Balearic warmth and rolling early drum and bass.
…

Read more
Items 1 to 7 of 7 on page 1 of 1
Filter
This Week: Balearic/Downtempo