Items 1 to 9 of 9 on page 1 of 1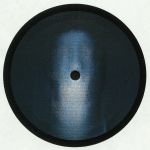 Cat: DIS 110. Rel: 13 Nov 17
Spirit House VIP (Creeper mix) (5:41)

Deformity (6:07)

Premonition (6:42)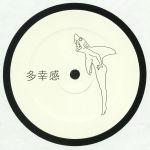 Cat: SSE 01. Rel: 13 Nov 17
Seki Setsu (5:43)

Euphoria (6:44)
Review: Time for a little fantasy talk as Coco Bryce returns with two more impeccable pieces of contemporary jungle. Flexing a much deeper, sparser, more mystical vibe than his frenzied break chaos, both "Seki Setsu" and "Euphoria" show a more cosmic side to the Dutch drum doyen. The former is all about the off-beat slaps, rattling rolls and trembling pipes while the latter takes us on more of a highly strung trip between the staccato steps and gully glitches. Final fantastic.
…

Read more
Cat: LORE 002. Rel: 13 Nov 17
High Noon In Cotham (6:34)

Darkness At Dawn (5:37)

Hangman Posse (4:28)
Review: As always with Alex Eveson, a release is all or nothing at all; from audio to artwork to quality of the materials, everything is true to the craft. Behind the EP's striking skull of tron come three sublime slices of jungle: "High Noon In Cotham" is unhurried, wrapped in atmospheres and armed with a divine switch while "Darkness At Dawn" rattles with heavy rave references as a subtly euphoric arpeggio plays a lead role. Finally we're brought back down to earth the rolling halftime dub funk of "Hangman Posse" where a textured riff ebbs and flows over a deliciously spacious break before dropping to some stone cold blues. Crafty.
…

Read more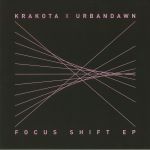 Cat: NHS 317EP. Rel: 13 Nov 17
Coyote (4:30)

Laguna (4:36)

Focus Shift (4:32)

Epigram (3:37)

Paladin (4:30)
Review: Both Bournemouth-based Krakota and Sao Paolo's Urbandawn have previously impressed via their solo releases on Hospital Records. Here, they join forces on the label for the first time, laying down an expansive, five-track set packed tightly with club-ready gear. Check, for example, the aggressive, wobble-heavy riffs, deep sub-bass and sweaty D&B breakbeats of "Coyote", the sensual, piano-laden positivity of the liquid-influenced "Laguna" and the weighty, hot-steppin' jungle-funk of "Epigram". Elsewhere, closer "Paladin" wraps bleeping electronic melodies and industrial noises around a punchy rhythm track, while "Focus Shift" is little less than a full-throttle attack on the senses with added melodic flourishes.
…

Read more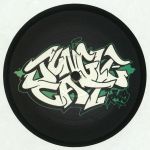 Cat: JCAT 006. Rel: 13 Nov 17
Tony Jungle - "Nah Legal" (5:57)

Dub-Liner - "X Amount" (6:09)

Simply Dread - "No Hats, No Trainers" (4:47)
Review: Jungle Cat's approach to releasing music has always been laid back; put simply, they only whack out 12" singles when they've got enough high-grade tracks from their extended family of producers. The label's sixth release (their first appeared in 2012) contains a trio of retro-futurist jungle gems. Tony Jungle handles the A-side, doffing a cap to the early days of "jungle techno" (as it used to be called) and ragga-jungle via the cascading sub-bass, energetically edited breakbeats and sampled dancehall vocals of "Nah Legal". You'll find more micro-edits, cut-up snare rolls and vintage jungle effects on side B, where Dub Liner's punchy "X Amount" is followed by the alternatively dreamy and nightmarish "No Hats, No Trainers" by Simply Dread.
…

Read more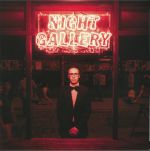 Cat: 579842 6. Rel: 13 Nov 17
Introduction (0:36)

Remind Me (4:01)

Questions (feat Boy Matthews) (4:02)

Don't You Go Out Of My Mind (4:33)

Save Somebody (feat Callum Beattie) (3:52)

The Beat Don't Feel The Same (feat Boy Matthews) (4:12)

Love On A 45 (3:30)

Ambient Recovery (4:21)

I'll Get High (5:54)

Tobacco Road (4:00)

Shotgun Mouthwash (3:44)

Moody Blue (5:07)

Come Together (feat Callum Beattie) (4:50)

The Warning (5:40)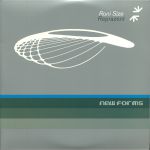 Cat: 577371 9. Rel: 13 Nov 17
Railing (2:07)

Brown Paper Bag (8:56)

Heroes (6:36)

Matter Of Fact (4:05)

New Forms (7:44)

Digital (9:03)

Watching Windows (5:36)

Share The Fall (full vocal mix) (6:12)

Beatbox (1:12)

Trust Me (6:27)

Destination (8:29)

Morse Code (6:40)

Let's Get It On (6:57)

Change My Life (8:27)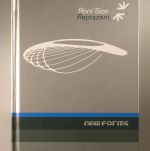 Cat: 577371 2. Rel: 13 Nov 17
Railing

Brown Paper Bag

New Forms

Lets Get It On

Digital

Matter Of Fact

Mad Cat

Heroes

Share The Fall (Full vocal mix)

Watching Windows

Beatbox

Morse Code

Destination

Intro

Hi-potent

Trust Me

Change My Life

Share The Fall

Down

Jazz

Hot Stuff

Ballet Dance

Electricks (B-side of Heroes)

Western (B-side of Brown Paper Bag)

Sounds Fresh (Reasons for sharing EP)

Brown Paper Bag (Roni Size Full vocal remix)

Heroes (Origin Unknown remix)

Watching Windows (DJ Die Gnarly vocal mix)

New Forms (Krust Wide Screen version)

Share The Fall (Grooverider Jeep Style mix)

Brown Paper Bag (Photek remix)

Down (Bel Air remix)

Heroes (Kruder long Loose Bossa)

Watching Windoes (Roni Size Meets Nuyorican Soul)

Brown Paper Bag (Roni Size Sound Is The music remix)

Morse Code (2017 remix)

Railing (2008 remix)

Brown Paper Bag (2017 remix)

New Forms (2008 remix)

Lets Get It On (2017 remix)

Trust Me (2017 remix - 2017 VIP remix)

Electricks (2017 remix)

Heroes (Kruder long Loose Bossa - 1997 album version - 2008 remix)

Down (2017 re-edit)

Western (2017 remix)

Watching Windows (1997 radio edit - 1997 instrumental - DJ Die Gnarly instrumental mix)

Sounds Fresh (2017 re-edit)

Digital (2017 remix)

Hold The Front Page

Hi-potent (2017 re-edit)

Share The Fall (2017 remix - Grooverider Jeep Style mix - Roni Size re-edit)

Destination (2017 re-edit)

Share The Fall (Full vocal mix - 2017 remix)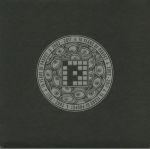 VARIOUS
Cat: PRSPCTLP 009. Rel: 13 Nov 17
Counterstrike, Dub Elements & Thrasher - "Renegades" (4:29)

Eye-D, DJ Hidden & Switch Technique - "One For The Team" (5:58)

Sinister Souls, Hallucinator & Fragz - "Alive" (4:07)

Limewax, Cooh & The Panacea - "Going Bad" (6:18)

The Outside Agency, Mindustries & Dither - "Control Freaks" (5:58)

Deathmachine, Detest & I:Gor - "3 The Hard Way" (5:14)

N-Vitral & Sei2ure - "Let's Get Dirty" (4:33)

The DJ Producer, Hellfish & Dolphin - "Tribe Of XTRM" (6:46)

Ruby My Dear - "Babe" (4:46)

The Satan - "Trunk" (4:24)

Deformer & FFF - "20th Century Jungle" (4:14)

Stazma The Junglechrist & Akira - "Beyond Help" (5:02)
Items 1 to 9 of 9 on page 1 of 1