Items 1 to 9 of 9 on page 1 of 1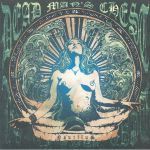 Cat: RECIPE 046R. Rel: 19 Jun 18
Liquid 94 (6:25)

Cut-Throat Hardcore (5:22)

Nautilus (5:46)

The Future (5:37)
Review: With bandwagon-jumping producers continuing to gravitate towards jungle revivalism like flies to an open bin bag, Ingredients Records has decided to reissue a slew of vintage productions from 21st century jungle maestro Alex Eveson, better known as Dead Man's Chest. Nautilus originally appeared in stores in 2015, but remains one of the producer's punchiest and most potent EPs. For proof, check the fluttering ambient chords, gasping vocal samples and head-in-the-clouds riddims of "Liquid '94", the saucer-eyed, jumping-around-in-a-muddy-field madness of "Cut-Throat Hardcore" and the fuzzy punch of loved-up jungle roller "The Future".
…

Read more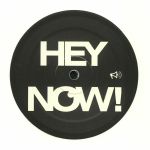 Cat: HEYNOW 001. Rel: 22 Jun 18
Hey Now (6:01)

Second Sun (5:21)

Suggestions (6:33)

Sit Down (5:14)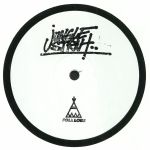 Cat: FLK 3. Rel: 19 Jun 18
165 Jazz (6:32)

Kominike (7:00)

21" Speakers (5:46)

Jungle Strut (5:50)
Review: Anonymous Toulouse collective Folklore elevate their third missive to wax and it's sounding all the fatter for it. Freerange system focused jams we're treated to the full spectrum; the ricochet riddim and dreamy twinkles of the eastern jungle stepper "165 Jazz", the Claussell spiritual uplift of jacking gem "Kominike", the skank happy hot shuffle UK of "21' Speakers" and the deep oceanic submersion of the title track "Jungle Strut". Some lores were made to be broken...
…

Read more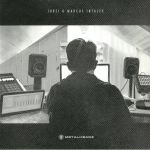 Cat: METAJMI 1. Rel: 22 Jun 18
Lubbly Jubbly (6:31)

Fanny's Ya Aunt (5:21)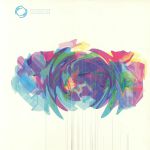 Cat: SYMM 026. Rel: 19 Jun 18
Kyo & Break - "Who Decides" (5:17)

Kyo & Total Science - "Murder Tonight" (5:37)

Kyo & Mikal - "Where I Stand" (4:53)

Kyo & Onemind - "Play To Lose" (6:21)
Review: One of Break's most consistent and striking vocal collaborators, Kyo gets the Symmetry spotlight with this A-list collabo EP. "Who Decides" sparks up the dance with an electrified high voltage sneering bassline and loose percussion that only Break can cook up. "Murder Tonight" is a lot sexier than its title suggests thanks to Kyo's surging tones and Total Science's expert manipulation of the think break. "Where I Stand" sees Kyo teaming up with Mikal for the most stripped back and steppy affair while DLR and Mako's OneMind unit join her for the final, and darkest, chapter of the EP "Play To Lose" where Kyo hits her gutsiest, rawest soul notes. No decision necessary.
…

Read more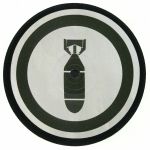 Cat: BV 25. Rel: 20 Jun 18
LFO - "I Love Acid" (7:05)

Luke Vibert - "Jungle Hitler" (2:57)

Plaid - "Hui" (4:46)

Andreas Gehm - "Heaven & Hell" (5:46)

Global Goon - "Craehzrhd" (4:19)

B12 - "Proximity" (4:00)
Review: This superb, six-track assault on the senses gathers together some of the most sought-after cuts from the Balkan Vinyl and I Love Acid vaults, five of which have never before been seen on wax. There's naturally plenty to set the pulse racing throughout, from the wild, lo-fi acid stomp of LFO's "I Love Acid" and the late Andreas Gehm's "Heaven & Hell", to the breakbeat-drive rave madness of Luke Vibert's "Acid Hitler" and the gentle braindance shuffle of Plaid's "Hui". Arguably best of all, though, is B12's "Proximity", which sounds like an electro re-make of LFO's "LFO" with added clandestine creepiness.
…

Read more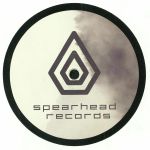 Cat: SPEAR 086. Rel: 19 Jun 18
I Need You (feat Vector) (5:03)

Lost Origins (feat Becca Jane Grey) (5:38)

You Want Me You Need Me (4:52)

Don't Give Up (4:53)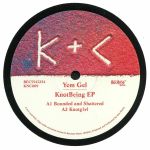 Cat: BEC 5543224. Rel: 20 Jun 18
Bounded & Shattered (3:04)

Knotg3rl (5:51)

Avarija Valley Rect (3:49)

Ice Kold Ork (5:21)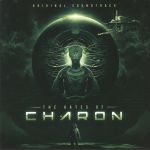 VARIOUS
Cat: PLOST 001. Rel: 22 Jun 18
DYL - "Opening Credits" (3:36)

Boot - "Welcome To Meta City" (3:47)

Broken Promise - "The Mission" (3:19)

Survey - "Fermi Paradox" (3:19)

Rakoon - "The Hidden Agenda" (2:17)

Robotic - "The Dose" (1:43)

Survey - "Secret Journey" (2:16)

The Subdivision - "Voyage To Charon" (3:09)

HLZ - "Asteroid Belt" (5:45)

Rakoon - "The Void" (2:16)

Commit - "Sita's Theme" (3:51)

Fre4knc - "Arrival" (1:28)

Fre4knc - "Outpost D37" (3:13)

Bisweed - "Dark Matter Manipulation" (2:07)

Rak - "The Gates Of Charon" (2:48)

DYL - "The Betrayal" (3:03)

Murmur - "Droid To The Void" (3:27)

The Subdivision - "Interdimensional Flashback" (3:36)

Gremlinz - "Confrontation" (part 1) (2:34)

Survey - "Into The Rabbit Hole" (3:41)

DYL - "Strategy" (3:06)

Gremlinz & Jesta - "Confrontation" (part 2) (3:07)

Twisted - "The Void Answers" (2:27)

Rakoon - "Isolation" (2:42)

Boot - "Closing The Gates" (3:56)

Aeon Waves - "Order Of The Sixth Chakra" (Closing Credits) (3:18)
Items 1 to 9 of 9 on page 1 of 1