This Week: Dubstep
Items 1 to 6 of 6 on page 1 of 1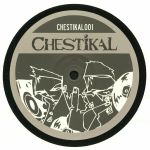 Cat: CHESTIKAL 001. Rel: 23 Apr 18
The Offering (4:23)

Dhyana (4:48)
Review: Chestplate and Artikal = Chestikal. If that doesn't already grab your attention then the fact that it's Distance and J:Kenzo on two massive collabos and the tunes are every bit as smoking, spacious and sick as you'd like them to be most certainly will. "The Offering" is a pure swaggering jam with rasping, distorted basslines striking through anything and everything in their wake. "Dhyana" offers sublime contrast with a much deeper, smokier blend of mystical atmospheres, roomy drums and an eerie eastern call that will have your skin up in so many goosebumps you might just grow feathers. Big up your chestikals.
…

Read more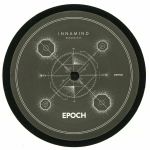 V1 (5:10)

Ribcage (part II) (5:13)

Roacher (5:04)
Review: Epoch returns! And he's packing some of his rarest steez since "Soundboy Abduction". All air raid sirens, trippy widescreen basses and a scientific spoken word all comprise to form a brutal wall of sound slo-mo drama on "V1" while "Roacher" bubbles with a technoid sense of playfulness and unpredictability. Finally "Rib Cage" takes the surreal sensations to even higher levels with a melting intro, nagging hi-end percussion and the strangest harmonic strings ever to grace an Innamind release. Truly singular.
…

Read more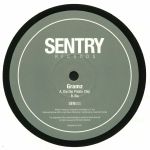 Cat: SEN 005. Rel: 23 Apr 18
Dip Dip Potato Chip (4:07)

Illa (3:28)
Review: Recovering from the damage caused by Caspa's "Gutter Riddim" earlier this year, Youngsta's Sentry returns with a rightfully-hyped newcomer Gramz. Following a strong range of flips and self-releases, here we find the UK talent in full vinyl mode with two ridiculously on-point 140 jams. "Dip Dip Potato Chip" is every bit as tasty and filling as it sounds. Trippy, slurring and woozier than a disgraced celeb, this one sucks you right in and doesn't even bother to chew you up; it just swallows you whole. "Illa" takes the freakiness to even more refreshingly vital levels with its pitched ghetto vocals and drill-like snares. As with all previous Sentry releases, this is nothing short of essential.
…

Read more
Cat: SYSTM 021. Rel: 23 Apr 18
Davinchi Kode (5:09)

Know Your Enemy (4:42)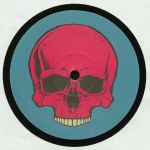 Cat: HOTPLATES 001. Rel: 23 Apr 18
OTZ - "Tabloid" (4:27)

OTZ, Causa & Conzi - "Coin Dub" (4:26)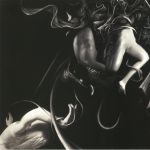 Cat: NVR 003. Rel: 23 Apr 18
Netz Room (5:55)

Hut 6 (9:51)

Netz Room (J Tijn remix) (4:25)

Netz Room (Munstac remix) (6:14)
Review: Following last year's chest-pressing debut album A Music Of Sound Systems, Infrasonics scientist Spatial returns to Never Ready with two blistering originals that flex around the broken and 4/4 axis. "Netz Room" is sprung with a fractured grime aesthetic to the rhythm. Icy with just the right amount of drama, this causes commotions in all scenarios. "Hut 6" reminds us of Spatial's technoid mindset with a carefully sculpted deep hypnotic groove. Remix-wise J Tijn gets all fuzzy and broken while Munstac strips things right back and dusts off with a little timpani magic. Singular.
…

Read more
Items 1 to 6 of 6 on page 1 of 1