Items 1 to 11 of 11 on page 1 of 1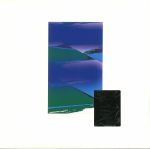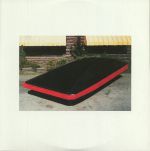 Cat: GIGOLO 313BV. Rel: 23 Oct 17
Car Car Car (Fango Needs A New Car remix) (7:15)

Car Car Car (Metropolis Snelweg remix) (6:59)

Car Car Car (Betonkunst remix) (4:20)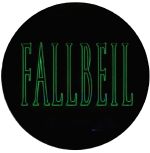 Cat: VV 027. Rel: 23 Oct 17
Rolling Dutch

Rave On Plastic
Review: Valcrond Video continues its devilish run of form with this new single from Fallbeil, a project that has previously been spotted on New York Haunted, Return To Disorder and Mannequin. That should give you an idea of the kind of deviant sonics we're dealing with here, skirting around industrial, electro and techno with limber and dirty hardware jams for the sinister dancefloor. "Rolling Dutch" clearly nods towards The Hague way of doing things, all eerie pads, gnarly acid lines and rasping drums, while on the flip side "Rave On Plastic" pushes the bubbling monosynth action to the front of the mix.
…

Read more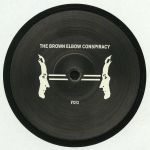 Cat: V12/3 2017. Rel: 23 Oct 17
Torment (3:57)

Spiegelbeeld (4:21)

Energy Vampire (3:56)

A Day In The Forest (4:45)

Sloth (5:20)

The Wanderer (3:48)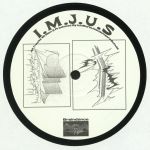 Cat: BD 02. Rel: 23 Oct 17
Insomnia (6:33)

Welcome To Scientology (6:52)

After Orgie (5:41)

Untitled 6 (7:37)

Untitled 2 (10:21)
Review: If you're in the market for an otherworldly trip into deep space, this quietly impressive debut from I.M.J.U.S could just be the ticket. Taking the sparse and spacey feel of Drexciyan electro as its' base, the EP saunters between discordant, out-there ambient ("Insomnia"), hypnotic deep techno ("Welcome to Scientology"), wild alien funk masquerading as body-jacking techno ("After Orgie"), slow and slugy, industrial-influenced sleaze ("Untitled 6") and viciously pitched-up madness with added old school bleeps. It's a mixture that makes perfect sonic sense but also remains thrillingly surprising even after multiple listens. Certainly, we'd recommend it to those who like their electronic music tough, out-there and eccentric.
…

Read more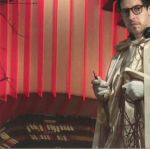 Cat: UV 042. Rel: 23 Oct 17
Singlefinger Chord (5:16)

Cats On Organs (5:42)

Son Of GX (6:20)

Fun Block (5:27)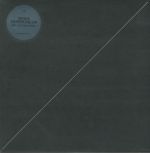 Cat: SYMB 030. Rel: 23 Oct 17
Silverline (5:55)

Silverline (Clickbox remix) (8:00)

Sadness (6:27)

Night Owl (7:12)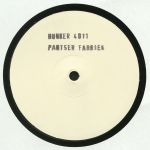 Cat: B 4011. Rel: 23 Oct 17
Track 1 (3:02)

Track 2 (3:06)

Track 3 (2:53)

Track 4 (3:23)

Track 5 (3:09)

Track 6 (2:31)

Track 7 (2:29)

Track 8 (2:52)

Track 9 (3:38)

Track 10 (4:02)

Track 11 (2:49)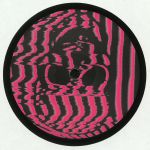 Cat: MNQ 106. Rel: 23 Oct 17
Shadows Of Evil (4:29)

Lost Mind (5:36)

Tampered Heads (4:21)

### (4:18)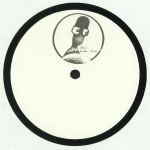 Cat: RF 001. Rel: 23 Oct 17
That's Right (6:28)

ADSR (5:07)
Review: There's more than an element of mystery about this hand-stamped 12" from the previously unheard Rogue Filter, which according to the sparse accompanying info sheet is a producer who has "been in the scene for nearly three decades", is "allied with many faces" and "wears many hats". Whoever is responsible, the two cuts on offer sound like the product of a youth spent break-dancing on Saturday afternoons outside a shopping centre in the 1980s. On the A-side you'll find "That's Right", a bustling chunk of B-boy electro blessed with short, cut-up vocal snippets, aquatic electronics and suitably body-popping beats. Flip to the B-side for "ADSR", a harder-edged, 808-heavy electro roller full of cascading deep space chords, surging analogue bass and fuzzy vocoder vocals.
…

Read more
Cat: DISK 08. Rel: 23 Oct 17
Cosmological Natural Selection (5:21)

Fall All Over The Place (6:57)

Into Outside (6:10)

Otomatone (5:37)

These Lives (5:28)

Sense (4:25)

She Made Me Wait (4:59)
Items 1 to 11 of 11 on page 1 of 1