This Week: Electro
Items 1 to 11 of 11 on page 1 of 1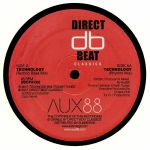 Cat: DBC 4W002. Rel: 12 Mar 18
Technology (Techno Bass mix) (5:04)

Technology (Rhythm mix) (3:37)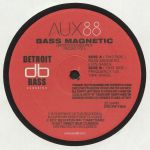 Cat: DBC4W 190. Rel: 12 Mar 18
Bass Magnetic (5:39)

Let's Dance (4:01)

Frequency 135 (2:52)

Time Space (5:26)

Sonic Boom (4:39)

How Lo Can You Go (5:39)

Technology (5:06)

Fly By Night (6:04)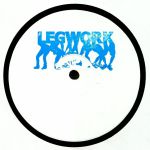 Cat: LWK 7. Rel: 12 Mar 18
Parting Infinity (5:39)

It Hurts To Ask (6:16)

A Brief History Of Lasers (5:32)
Review: The Legwork crew is keeping tight-lipped about the identity of the "mystery artist" behind the Brother Nebula project, and the accompanying info sheet simply describes the record as being a collision of "rave" and "space-time". It's a fairly apt description, with bass-heavy opener "Parting Infinity" brilliantly joining the dots between late '80s UK grooves and the shimmering, intergalactic electronics of electro. Meanwhile on the B-side, the unknown Brother wraps dreamy pads and wonky electronic motifs around a thrusting early tech-house groove on "It Hurts To Ask", before doffing a cap to the retro-futurist dreaminess of Ex-Terrestrial on title track "A Brief History of Lasers".
…

Read more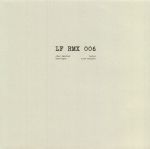 Cat: LFRMX 006. Rel: 12 Mar 18
Alex Danilov - "Inside" (Len Faki Deepspace mix) (5:55)

Alex Danilov - "Inside" (Len Faki Hardspace mix) (6:17)

Developer - "Lost Moments" (Len Faki Hardspace mix) (6:00)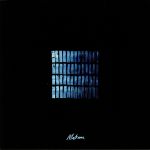 Cat: AMULETT 004. Rel: 12 Mar 18
The Forget (7:37)

The Regret (6:43)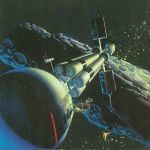 Cat: ELM 1111. Rel: 12 Mar 18
Into My Mind (4:27)

Digital Moon (4:56)

Riko's Trip (5:03)

Delusions (6:54)

Legoland (7:08)

One Against Time (6:46)

Stardance (6:38)

Flying Asteroids (5:07)

Lost & Found (5:22)

Space Tastes Lonely (3:48)

Dreamweaver (5:58)

Cosmic Epiphany (5:50)

SikRet Universe (5:33)

Out Of My Mind (6:56)
Review: According to hard-working scene stalwart John Dimas, the 14 tracks that make up this belated debut album all reflect his "personal journey on this planet". The Greek producer has long been renowned for producing tasty house and techno treats that look far and wide for inspiration, so it's heartening to find that One Against Time sees him exploring those major influences - think IDM, hip-hop, ambient, D&B, acid house, dub, Detroit techno, tech-funk, Drexciyan electro, two-step garage and wild Chicagoan acid - in far greater detail. It's an approach that pays dividends from start to finish, with Dimas serving up evocative and ear-catching cuts that sound distinctively rich and melodious, despite the variety of styles and tempos on show.
…

Read more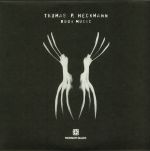 Body Music
(3xLP + insert + sticker + MP3 download code)
Cat: MONNOM 013. Rel: 12 Mar 18
Provide The Future (7:13)

Parasomnia (7:28)

Zeitmaschine (5:54)

Body Music (EBM 3) (7:15)

Bodywrap (7:00)

Cabin Fever (7:25)

The Hand That Rocks (7:11)

Bloody Vacant (5:15)

No Saint (6:37)

Acid Head (5:47)

Hardbeatfunk (6:20)

Veitstanz (5:07)

Drowning (6:32)

Departure (6:35)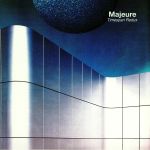 Cat: TRR 145RDXLPC1. Rel: 12 Mar 18
The Dresden Codex (2:00)

Teleforce (2:00)

Timespan (2:00)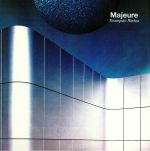 Cat: TRR 145RDXLP. Rel: 12 Mar 18
The Dresden Codex (12:19)

Teleforce (8:52)

Timespan (17:58)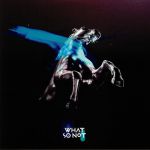 Cat: COUNT 141. Rel: 12 Mar 18
What So Not & Slumberjack - "Warlord" (2:55)

Be Ok Again (feat Daniel Johns) (3:48)

Beautiful (feat Evergreen Oak) (3:45)

Stuck In Orbit (feat Buoy) (5:25)

What So Not & James Earl - "Demons" (feat Rome Fortune & Tommy Swisher) (2:27)

What So Not & Skrillex - "Goh" (feat KLP) (3:36)

What So Not & Toto - "We Keep On Running" (4:39)

What So Not & San Holo - "If You Only Knew" (feat Daniel Johns) (3:12)

Monsters (feat Michael Christmas & Tobi Lou) (3:03)

What So Not & Dyro - "Bottom End" (3:10)

Same Mistakes (feat Daniel Johns) (4:30)

Us (feat Daniel) (6:18)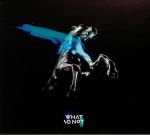 Cat: COUNTCD 141. Rel: 12 Mar 18
What So Not & SLUMBERJACK - "Warlord"

Be OK Again (feat Daniel Johns)

Beautiful (feat Evergeen Oak)

Stuck In Orbit (feat Buoy)

What So No & James Earl - "Demons" (feat Rome Fortune & Tommy Swisher)

Whats So Not & Skrillex - "Goh" (feat KLP)

Whats So Not & Toto - "We Keep On Running"

Whats So Not & San Holo - "If You Only Knew" (feat Daniel Johns)

Monsters (feat Michael Christmas & Tobi Lou)

Whats So Not & Dyro - "Bottom End"

Same Mistakes (feat Daniel Johns)

Us (feat Daniels)
Items 1 to 11 of 11 on page 1 of 1