Items 1 to 9 of 9 on page 1 of 1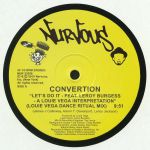 Cat: NUR 23556. Rel: 23 Oct 17
Let's Do It (A Louie Vega interpretation - Louie Vega Dance Ritual mix)

Let's Do It (A Louie Vega interpretation - Louie Vega Boogie mix)
Review: Leroy Burgess's family-affair Convertion dropped this snake-hipped, piano-pumping, early hip-hop/boogie jam in 1980. Back to the future and Master At Work man Louie Vega does the honourable thing and offers up two very distinct edits on this must grip Nervous 12". First up is the Dance Ritual mix that fully displays Vega's classic soft-but-stern jack dynamic, whilst the B side Boogie Mix veers off into more sprawling territory as the tempo eases down slightly and the attention is focused on the slinky percussion that really made the original such a DJ favourite in the first place. Just do it.

…

Read more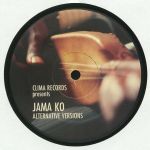 Cat: CLR ALT SRM. Rel: 23 Oct 17
Jama Ko (Masalo Blueprint version) (8:06)

Jama Ko (Arno E Matheiu Clima Jam) (7:47)

Jama Ko (Arno E Mathieu Psychedelik Blues version) (11:16)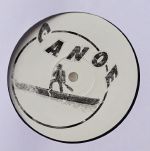 Love Safari

Music Is The Way

Tears I Cant Hold
Review: Nyra's Canoe series continues to serve up the finest disco flavoured edit heat, reaching for some absolute gems and giving them a club friendly re-rub that will ensure their place in your record bags for aeons to come. "Love Safari" is everything you want a classic disco stomper to be, all slinky basslines, sustained Philly strings and chants of "Africa". "Music Is The Way" sees Nyra getting more intricate with his editing scalpel, letting the filters and phasers run wild with glorious, delirious results. "Tears I Can't Hold" pushes the tempo up while maintaining the sweet soulful vibe, screaming out for a mix with some hardline Detroit techno in a DJ Bone stylee.
…

Read more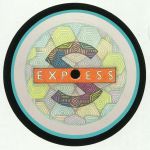 Cat: HOTC 101. Rel: 23 Oct 17
Theme From S Express (Tuff City Kids remix) (6:55)

Theme From S Express (Detlef remix) (5:53)

Theme From S Express (Tuff City Kids Acid dub remix) (5:47)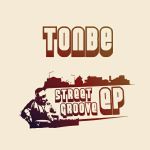 Cat: HTV 003. Rel: 23 Oct 17
Broken Heart (feat Rachel)

Street Groove

Feel So Good

Something Jazzy
Review: Disco Fruit's sublabel continues to turn out smooth and slick deep, funky house, and this time around Tonbe is on hand with the goods to get the people grooving. "Broken Heart" features Rachel on vocals and some sweet saxophone, hitting the spot just right for universally appealing house music. "Street Groove" is a more forthright, clubby affair where the drums take the lead and the keys lock into a loopy late night roll. "Feel So Good" features some more choice vocal turns with urgent melodic hooks, and then "Something Jazzy" swoops in at the end with some proper New Jersey heat to get your body popping.
…

Read more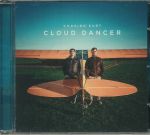 Cat: 78992. Rel: 23 Oct 17
Cloud Dancer

One Thing

Burning Man

Ever Since I Met You

Sumatra Rain (album mix)

Hold On

Feel Free

Got My Eyes On You

The Meaning

It's Gonna Be Good

Selfish Love (feat Bulent)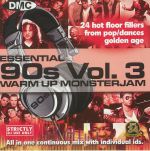 VARIOUS
Cat: DMCW 903. Rel: 23 Oct 17
Lighthouse Family - "Raincloud"

Will Smith - "Just The Two Of Us"

Peter Andre - "Flava"

Lisa Lisa & The Cult Jam - "Let The Beat Hit 'Em"

Simply Red - "Something Got Me Started"

Diana King - "L-L-Lies"

Michael Jackson & Janet Jackson - "Scream"

Gabrielle - "Dreams"

Deee-Lite - "Groove Is In The Heart"

Janet Jackson - "Throb" (Morales remix)

Mariah Carey - "My All" (feat Walter Afanasieff - Morales remix)

Reel 2 Real - "Raise Your Hands"

Take That - "Everything Changes"

M People - "Moving On Up" (MK remix)

Jamiroquai - "Alright" (Tee Digital club remix)

Snap - "Rhythm Is A Dancer"

George Michael - "Star People" (Fortnight club mix)

Moby - "Go"

Tzant - "Sound Of Wickedness"

Cornershop - "Brimful Of Asha"

Tamperer - "Feel It" (feat Maya)

Boyzone - "Picture Of You"

MC Hammer - "U Can't Touch This"

OMC - "How Bizarre"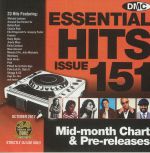 VARIOUS
Cat: DMCHITS 151. Rel: 23 Oct 17
Armand Van Helden vs Butter Rush - "I Need A Painkiller" (radio)

Charlie Puth - "How Long"

Corrs - "SOS"

Ella Fitzgerald & London Symphony Orchestra - "People Will Say We're In Love" (feat Gregory Porter)

Erasure - "Just A Little Love" (Dave Ball remix)

Harry Styles - "Kiwi"

Jessie Ware - "Alone"

Jools Holland & Jose Feliciano - "Let's Find Each Other Tonight"

Kelly Clarkson - "Love So Soft" (Marc Stout & Scott Svejda radio)

Marc Almond - "How Can I Be Sure"

Maroon 5 & Julia Michaels - "Help Me Out"

Michael Jackson - "Thriller" (Steve Aoki Midnight Hour remix)

Morrissey - "Spent The Day In Bed"

Niall Horan - "Too Much To Ask" (Cedric Gervais remix)

Pink - "What About Us" (Barry Harris radio mix)

Pitbull - "Better On Me" (feat Ty Dolla Sign - clean)

Pixie Lott - "Won't Forget You" (feat Stylo G - Cahill radio)

Roy Orbison & The Royal Philharmonic Orchestra - "I Drove All Night" (with Ward Thomas)

Shaggy & GC - "Live It Up" (radio clean)

Steps - "Dancing With A Broken Heart" (Nathan Jain radio)

Stereophonics - "Caught By The Wind"

Tom Petty - "Free Fallin'"

Zayn - "Dusk Till Dawn" (feat Sia - John J-C Carr radio mix)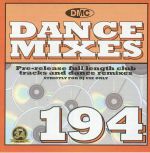 VARIOUS
Cat: DMC 194. Rel: 23 Oct 17
Andy Galea - "Give Me Your Love"

BLVK JVCK - "Mind Games" (feat Dyo - Solardo remix)

Depeche Mode - "Cover Me" (Dixon remix)

Far Kanal - "Grab 'Em" (clean)

Freedo - "Keep Your Love On Me" (feat Gabriella Vixen - extended)

Hazers - "Changes" (MRK club remix)

Kelly Clarkson - "Love So Soft" (Barry Harris club Enhanced mix)

Killers - "The Man" (Jacques Le Cont remix)

Matoma & The Vamps - "Staying Up" (Ralph Felix remix)

MK - "17" (CamelPhat dub)

Nadine - "Go To Work" (DJ Licious extended mix)

Rojdar - "Ignition" (feat Jays - extended)

Ryan Blyth & Scrufizzer & Rae Hall - "You & Me" (Raw Twin Bass remix)

Shaggy & Kyle Kennedy - "Fly High 2K17" (feat Gary Pine & RJ maine - Klubjumpers remix)

Steps - "Dancing With A Broken Heart" (7th Heaven club mix)

Taya - "When Ur Sober" (Black Saint remix)
Items 1 to 9 of 9 on page 1 of 1