This Week: Industrial/Noise
Items 1 to 10 of 10 on page 1 of 1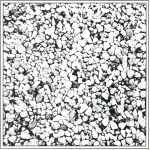 Cat: DBA 118R. Rel: 21 May 18
Clipping - "Face" (2:00)

Clipping - "Studio Freestyle 01" (2:32)

Clipping - "Block" (4:27)

Clipping - "Face" (Youth Code remix) (4:05)

Clipping - "Face" (Duran Duran Duran remix) (4:02)

Foot Village - "This Song Is A Drug Dealer" (Clipping remix) (2:59)

Clipping - "Face" (acappella) (1:59)
Cat: CYN 001. Rel: 21 May 18
The (Black) Sun's Burning (feat Neonthroat)

Hostages Of Society

Zombie Zombie

Are You Awake?

Children Of The Curse

Black Sun's Demise
Review: Having built its name on various artist releases featuring old and new artists, Contort Yourself is branching out with a new series that focuses on one contemporary act per release. In this instance it's Coletivo Vandalismo getting some much-deserved attention. The Portuguese industrial punk outfit have a visceral sound that favours noise and distortion, but most importantly they know how to wield these sonic tools for maximum impact. The snarl of the synths and the crunch of the drums on "Hostages Of Society" could easily be too much in the wrong hands, but here the errant tones find their own space in the mix, making the impact of the track all the more on-point.





…

Read more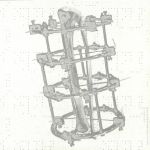 Cat: IOD 027. Rel: 21 May 18
Also To The Inorganic World (5:10)

Be A Boy (4:36)

Chancellory (5:01)

The Sacrifice Of Meaning For Power (6:09)

Dead Realities VIII (6:49)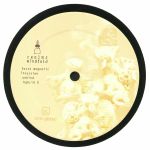 Cat: SG 1884. Rel: 21 May 18
Force Magnetic (7:35)

Incursion (7:05)

Unbind (5:40)

Hybrid 9 (6:01)
Cat: 4IB 22. Rel: 21 May 18
Journey Of The K-Verband (Throat Lure) I (5:06)

Journey Of The K-Verband (Throat Lure) II (5:05)
Cat: IOD 026. Rel: 21 May 18
Ambivalence (6:33)

Sadness (5:59)

Sorrow (7:10)

Regret (7:03)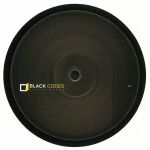 Cat: BCE 09. Rel: 21 May 18
Cristian Varela - "Experiment 5" (Regis remix - re-edit) (5:07)

Arnaud Le Texier - "Koni" (6:07)

Ian Axide - "Black Codes" (6:38)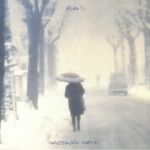 Avanti
(limited gold vinyl 2xLP + MP3 download code)
(1 per customer)
Cat: PODR 001LPG. Rel: 21 May 18
Inziare (5:33)

Perdonare (5:03)

Aspettare (7:21)

Nonfare (7:40)

Vincere (7:21)

Perdere (6:25)

Finire (5:23)
Review: Sentimental, nostalgic, bittersweet: these are just some of the best ways to describe Italian ambient composer Alessandro Cortini's Avanti, which premiered at the 2016 edition of Berlin Atonal - and closed out the edition on an emotional and unforgettable note. Featuring a backdrop of images and Super 8 videos from his childhood, matched with his use of hypnotic and textured drones/melodies plus field recordings - it altogether made for a audio/visual extravaganza. A perfect collision of shoegaze and drone rock aesthetics, channelled through the ghosts in the machines of analogue technology, in a way that only Cortini can.
…

Read more
Cat: CSR 245CD. Rel: 21 May 18
Faintainhead

Astral Travelling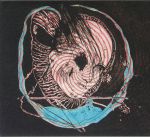 Cat: CLASSIC 069CD. Rel: 21 May 18
Des Plaisirs Plus Aigus Que La Glace Et Le Fer

Zona Electronica

Flux

Unicum

Welcome To Fear City

Terminus
Items 1 to 10 of 10 on page 1 of 1
This Week: Industrial/Noise