Items 1 to 5 of 5 on page 1 of 1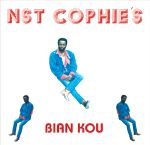 Cat: KALITA 12001. Rel: 16 Oct 17
Bian Kou

E Clolo

Mioukouna
Review: London-based reissue label Kalita is here to take you deep into the hidden corners of African grooves, kicking things off in style with this infectious selection of cuts from Ernest Koffi, otherwise known as NST Cophie's, recorded in Paris and released on a private press LP in 1980. "Bian Kou" is a loose and limber disco funk number with impeccable slap bass, while "E Clolo" brings a more rounded, distinctly 80s flavoured production. Taking over the whole B-side, "Miokouna" takes on a more distinctly Afrobeat-minded demeanour and beams the Ivory Coast sunshine into your ears with irresistible force.
…

Read more
Played by:
Charles Maurice
,
JOUTRO MUNDO
,
Mukatsuku Records Chart
,
Roual Galloway
,
Aroop Roy
,
Manu•Archeo
,
AfroBase (Radio Chart)
,
Faze Action
,
Dj soFa
,
Kenneth bager
,
Kenny Wisdom
,
Red Greg
,
Admin
,
L'Atelier
,
Aaron L
,
Kalita Records
,
Dynamite Cuts
…

Read more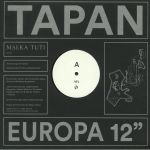 Cat: MALKATUTI 0014. Rel: 16 Oct 17
Europa (12" version) (8:22)

Europa (Timothy J Fairplay remix) (7:53)
Review: Malka Tuti was founded by Asaf Samuel and Katzele, two of the founders of Tel-Aviv's 84% Creativity collective. Refusing to adhere to any official musical culture or heritage, they have a certain freedom in creating a mix of their influences over the years. Therefore, they decided to bring forward their ideas and tastes. "Europa" is the first single from Tapan's (aka Nebojsa Bogdanovic and Goran Simonoski) forthcoming LP and follows up great releases on Crimes Of The Future and W.T. It is a moody and tunnelling epic fuelled by exotic drums, Middle Eastern horns and cosmic synths that build to a thrilling climax. The track was recorded during long jam sessions in Belgrade, at a time when the city 'became the purgatorial destination for a large number of migrants'. This record reflects on a time when a real uncertainty descended on the Serbian capital.
…

Read more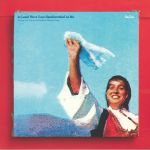 Cat: GBLP 053. Rel: 16 Oct 17
Tana (3:02)

Kaba Me Violine (4:28)

Penxherene E Zotrise Sate (3:44)

Valle Postenance (2:18)

Trendafili Flete-Flete (2:30)

Goca E Berberit (2:46)

Valle Minushi (1:47)

Nenocke (3:46)

Kaba Me Klarinete (3:53)

Beje Dru Ne Percellime (2:57)

Fole Moj Mike Nje Fjale (3:03)

Valle E Osman Takes (3:21)

O Bandill Mustaqezi (2:24)

Avaz (3:02)

Doli Laceja Nga Stani (4:12)
Review: It would be fair to say that most listeners in Western Europe have never investigated traditional Albanian music. Thankfully, former Pink Floyd producer Joe Boyd has. Last year, he decided to pay tribute to his favourite Albanian style, "saze", by putting together a band of "virtuoso musicians and vocalists" from the country to record an album paying tribute to the style. At Least Wave Your Handkerchief at Me is the first full length outing from that band, Saz'iso, and contains a mixture of heart-aching, sorrowful songs and joyous traditional dance workouts. Heavy in lilting clarinet solos, jangling lute riffs, cascading violin parts and all manner of traditional percussion instruments, "saze" is an exotic sound that sits somewhere between traditional celtic music and the kind of intoxicating fare usually heard on records of middle eastern origin.
…

Read more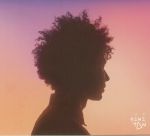 Cat: PIASB 487CD. Rel: 16 Oct 17
Amethys

Ca Va Pas La Tete?

Champion

Menteur

Coups De Griffe

Ouvrir La Cage

Le Ciel

Matiti

Olivia

Se Zwa Zo

Tatou Kite

Hospital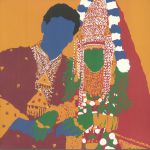 VARIOUS
Cat: FTNLP 003. Rel: 16 Oct 17
The Amranim - "Shedemati" (3:37)

Tsvia Abarbanel - "Im Nin'Alu" (2:56)

David Dor - "Sapri Tama" (2:37)

Yehezkel Matari - "Halachti Layam" (4:41)

Reuma Abas - "Wa'ana Fda Leumi" (3:44)

Duo Tsafri - "Eshmera Shabat" (4:22)

Aharon Amram - "Ladema Eini" (5:26)

Lehakat Tzliley Ha'oud - "Neimat Pop Oud" (2:44)
Items 1 to 5 of 5 on page 1 of 1