Items 1 to 2 of 2 on page 1 of 1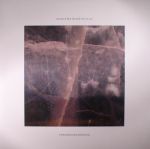 Into My Own
(limited gatefold transparent vinyl 2xLP + MP3 download code)
Cat: ASIPV 009. Rel: 25 Aug 17
Ambient/Drone
Pilgrim (4:45)

We Just Scratched The Surface (4:18)

Ein Kleines Lied (2:22)

Walk On Leaves (3:48)

Dornenreich (3:54)

It Turned Blue (3:27)

Lightbeams (2:53)

Perpetuum II (6:26)

The Return (2:56)

Lyyrian (3:38)

Morning Fog (3:32)

Stars Collide (3:17)
Review: Mary Anne Hobbs has been waxing lyrical about this sophomore collaborative set from Arovane and Hior Chronik, and it's easy to see why. The album's genius lies in the duo's atmospheric combination of crackling field recordings, lucid electronic instrumentation, and the melancholic poignancy of classic piano motifs. While they're naturally more at home delivering atmospheric, slowly unfurling ambient pieces - and there are plenty scattered across the album - the production pair's more up-tempo efforts are generally equally as impressive. Tracks such as "Lightbeams", 'Perpetum II" and "Eines Klein Lied", where their beautiful music is underpinned by bustling and bubbly machine percussion, are particularly impressive.
…

Read more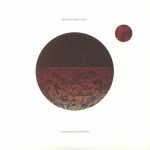 Empire
(gatefold coloured vinyl 2xLP + MP3 download code)
Cat: ASIPV 012. Rel: 11 Jun 18
Ambient/Drone
Offworld (7:37)

Refraction (with Julia Kent) (9:16)

Fura (6:41)

Kuria (with Bvdub) (7:06)

Nun (9:00)

Halo (with Tom Moth) (9:29)

New World Order (9:37)
Review: Markus Guentner's story continues where his last album, 'Theia' left off with another set of epic atmospheres and brave new worlds. This time Markus enlists the skills of harpist; Tom Moth, cellist; Julia Kent and fellow ambient storyteller; bvdub to complete the journey.

From fiery remnants, a universal rhythm emerged.
An ebb and flow of force and fate,
creating worlds within worlds,
forever connected by an infinite empire.

Markus Guentner's 2015 album, 'Theia' took us back to the mythological impact that birthed the Earth's moon. The creation of the galaxy as we know it today was being born and more specifically, the eventual rise of the human species followed. This is where Empire takes its cue, continuing the story and portraying the connection and many interactions between the Earth, the Universe and the mystifying forces amongst them.

Be it physical, scientific or mythological, Empire draws on the ebb and flow relationship the Earth has with the deeper, unknown space around us. Markus dives into sometimes sinister, but always majestic territories with his unique manipulation of looping drones, textures and gradual atmospheres. The album and its planned progression, combine back-and-forth chapters between Markus' own productions and collaborations, representing the different perspectives between the unknown worlds.

Beginning 'Offworld', in a dark and distant, swirling ambient chasm, Empire then moves into manipulating shards of light, with Canadian cellist Julia Kent adding a stirring yet poignant element to the growing void.

Icelandic for "hiding", 'Fura' finds us back in the emptiness, but this time with a sense of hope as fluorescent molecules - future stars - gather and birth new worlds. A return to terra firma, and slow-motion grass moves all around you - a future mirage depicting a new vision of beauty that's yet to be formed, brought to you alongside fellow master of emotive ambient, bvdub.

The dream is cut short and you then find yourself in the void of 'Nun' - the God of Egyptian Mythology - as echoes of man and cities once alive, are drowned out by an ever-present mysterious force and a subtle, alien static. All is not dark however, as harpist Tom Moth (Florence and the Machine) brings a shimmering, angelic shine, as you witness the growing energy and birth of the sun - the leader, life, and power amongst the Empire.

Its birth; the 'New World Order', closing with a slow churning, atmospheric piece that is both complex and elemental, gracious and sinister, dark, yet in many ways hopeful for all that remains.This is the Empire as we know it today.

Empire will be available on marbled transparent orange and black vinyl (including digital download) and digital formats on June 11th 2018.
…

Read more
Items 1 to 2 of 2 on page 1 of 1
Filter
A Strangely Isolated Place