Items 1 to 2 of 2 on page 1 of 1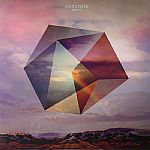 Cat: CCRT 001A. Rel: 07 Feb 13
Deep House
Awanto - "Sit On This"

S3A aka Sampling As An Art - "The Ravist"

Jared Wilson - "You Get Down"

Samuel Andre Madsen - "Waterwalking Paris"
Review: Concrete has been integral in the rebirth of Parisian clubbing culture, offering a unique 19 hour long party that begins early on Sunday and goes on and on in the picturesque setting of the Port De La Rapee on the River Seine. Looking to expand, this new Concrete Music label should operate as an extension of the party commencing with a series of three planned Textures releases inviting local talent and previous guests to contribute. Volume 1 inaugurates the label in style, brandishing original productions from the excellent Jared Wilson, Awanto 3 and Nsyde artist Samuel Andre Madsen as well as Parisian producer S3A (Sampling As An Art). "Sit On This" is a typically dusty slice of house from Awanto 3 which contrasts nicely with the percussion heavy classicist house of "The Ravist" by S3A and the deep acid of Jared Wilson. Madsen takes it deep and moody on "Waterwalking Paris" to end a superb and diverse debut release.
…

Read more
Played by:
Ben Sims
,
Mourad Sliti
,
Far Out Radio Systems
,
Mick Welch (Elektrosouls)
,
Tripeo
,
Paul Thornton (Dig Deep / Reboot)
,
Steven Tang (Emphasis Recordings)
,
Eric Duncan
,
Alkalino
,
Marcelo Tavares(Deep Space Podcast)
,
Session Victim
,
Juno Recommends Deep House
,
GWEN (SPACE BREAKS RECORDS)
,
Francis Inferno Orchestra
,
Chris Wood (Moon Harbour, Freebase)
,
DJ Raw Sugar
,
Sebastian Voigt
,
Miles Atmospheric
,
Tom Craven (Illusion Recordings)
,
Kastil (Soul Notes/Stale)
,
Fulbert
,
Janeret
,
Sacha Mambo (Macadam Mambo)
,
25 Places
…

Read more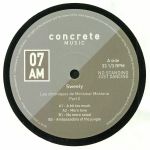 Cat: CCRT 07AM06. Rel: 08 Jun 18
Deep House
A Bit Too Much (4:36)

More Love (6:09)

No More Salad (6:52)

Ambassadors Of The Jungle (6:51)
Review: Earlier in the year, Lobster Theremin and Bokhari regular Sweely made his Concrete Music debut via the first part of a series of 12" singles titled Les Chroniques De Monsieur Montana. Barely six weeks on, he returns to the imprint with volume two. It's a pleasingly varied affair, too, with Sweely flitting between luscious electro/deep house fusion (the tactile and far-sighted futurism of "A Bit Too Much"), rolling early morning tech-house (bass-heavy workout "More Love"), rubbery noughties electrofunk ("No More Salad") and ultra deep, jazz-flecked dub house dreaminess ("Ambassadors of the Jungle"). Solid stuff, all told.
…

Read more
Items 1 to 2 of 2 on page 1 of 1