Labels
Items 1 to 2 of 2 on page 1 of 1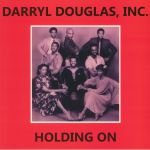 Cat: KALITA 12003. Rel: 19 Feb 18
Disco/Re-Edits
Holding On (6:23)

Jesus Is The Light (3:36)
Review: The Kalita sound is becoming more clearly defined with each release, as the London-based label continues to mine the rich history of overlooked disco, funk and soul from America and Africa. Darryl Douglas Inc. originally released "Holding On" in 1981, and when you listen to it it's no wonder that second hand copies used to fetch dizzying prices. It's a perfect get down jam that no doubt used to delight switched on diggers with money to burn, but a track this perfectly crafted for good times should never be confined to the ivory tower of the collectors. "Jesus Is The Light" is the original B side, a slower devotional soul cut with gospel undertones.
…

Read more
Played by:
Scratchandsniff
,
Mukatsuku Records Chart
,
Aroop Roy
,
Phillie P
,
RUSTAM OSPANOFF.
,
Scrimshire
,
Faze Action
,
Far Out Recordings
,
Frank Booker
,
I Love Disco!
,
Andrea passenger
,
Red Greg
,
Admin
,
Charlie bucket
,
LAFUNKMACHETE
,
Kalita Records
…

Read more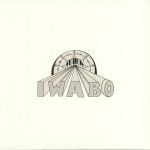 Cat: KALITA 12002. Rel: 04 Dec 17
Disco/Re-Edits
Reggae Down (5:29)

Smile On Your Face (4:36)
Review: Kalita are busy adding more weight to their on-point reissue catalogue with this excellent single from Caribbean funksters IWABO. "Reggae Down" does indeed feature a skank of sorts and all manner of sunkissed vibes, but there's a greater emphasis on laid back funk than you would find in typical Jamaican output. "Smile On Your Face" is a more light hearted track that equally draws on a variety of reference points to impart its infectious positive message. IWABO may have been a secret weapon of serious diggers for years, but now it's time for the wider record buying public to get in on the groove.
…

Read more
Items 1 to 2 of 2 on page 1 of 1