Labels
Items 1 to 2 of 2 on page 1 of 1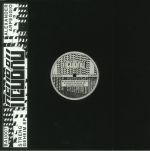 Cat: BAU 007. Rel: 23 Apr 18
Techno
Streng Geheim (6:29)

Streng Geheim (Geier Aus Stahl remix) (5:33)

Du Hast Kein Gesicht (5:16)
Review: Given that he's been releasing music for years as part of Aufgang B and OTTO, we were rather surprised to discover that the Streng Geheim EP is Alexander Arpeggio's first ever solo 12". It's rather good, too. Coming out on Vienna's admirable Neubau label, the EP is druggy, trippy and strangely alluring, featuring impressive use of psychedelic electronics and exotic, Middle Eastern melodies. Check, for example, the foreboding chords, gently pulsing drum machine beats and distortion-drenched Middle Eastern motifs of "Streng Geheim", which is also given a weirder and even more hallucinogenic flavour on the acid-flecked Geier Aus Stahl Remix. Bonus cut "Du Hast Kein Gesicht", an unusual but superb combination of muscular EBM grooves, whistling melodies and glassy-eyed house riffs, is also well worth a listen.
…

Read more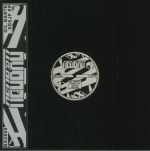 Cat: BAU 008. Rel: 23 Apr 18
Techno
Sssjp (5:52)

Myaso (5:51)

Kemang (7:54)
Review: Newcomer Gil.Barte comes storming through on Neubau with some killer new pseuso-indutrialism for the dancefloor, in classic Neubau style! The opening "Sssjp" is a harmony of bass and metal clanks, locked together into a tight-ass groove that chugs with a hard-edged push-pull - an absolute banger. "Myaso" is broken by comparison, spewing its jagged shards of percussion amid folds of ccophanous noise and power electronics, while "Kemang" bleeps its minimalistic tones in marvelous analogue fashion, taking us back to a mid-90's Berlin rave. BIG!
…

Read more
Items 1 to 2 of 2 on page 1 of 1