Labels
Items 1 to 3 of 3 on page 1 of 1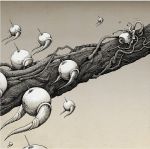 Legli Tumanom (7:33)

C - Music (6:48)

Wind Shaped Tune (8:59)

Aerial Dance (6:19)
Review: Surely one of the finest record labels operating out of Russia right now, Udacha welcomes Gamayun back for a second time to admirably dive into the particular spirit that surrounds the label. Somewhere between loose-fit soulful house grooves you might hear on Downbeat and a more mystical, far-out spirit, this mysterious producer is a dab hand at weaving a particularly enchanting spell. The jazzy fluidity of "C-Music" could easily sit alongside some of Vakula's more wayward works, while "Aerial Dance" pirouettes off into an abstract rhythmic space that truly stimulates even as it confuses. Records this fresh-sounding don't roll around every day.

…

Read more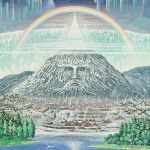 Cat: UDACHA 015. Rel: 17 Jul 17
Experimental/Electronic
Object R31

Bluish Comb

Targitaus

Hunch

Solovushka

Dandelions

Forest Show

Walking Man

Dance Of The Dragonflies
Review: Udacha just gets better and better with every release, branching out into ever more exciting shapes and styles beyond their house and techno foundations. On this album from Indoor Plants, wild fourth world visions collide with hardware processes in a dazzling display of transcendental music for those who like their thought-provoking tunes to pack a punch. The likes of "Targitaus" deconstruct club music conventions in a quest for new rhythmic purpose, and yet the soundsystem pressure is expertly sculpted out of the daring shape of the music. Elsewhere there's surrealism in abundance, as on the wonderfully weird "Hunch", and that's just scratching the surface of this truly essential LP.
…

Read more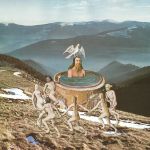 Cat: UDACHA 014. Rel: 20 Feb 17
Experimental/Electronic
Goodie Goodie (6:12)

Osu A Meresu (5:27)

Wo Tiri Nkwa (3:54)

Friday Sad (5:00)

Mmefie Adiro Mgbayalu Ama Di (5:33)

Osuru (3:32)

Adex (10:24)
Review: Udacha continues to excel in its function as a beam of light shining into the Russian underground with this wonderful album of grainy leftfield delights from S A D. The duo of Vasily Stepanov and Vlad Dobrovolski reportedly find their unique sound by experimenting with cassette manipulation, using magnets to alter their source material before sticking everything together in a hazy, wide-reaching whole. You can tangibly sense the myriad places these sounds originally came from before melding into a thoroughly psychedelic new form on this most engrossing of listens. As ever, that Udacha penchant for otherworldly tones shines through plenty on Super Sounds II, making for a natural addition to the label's ever-increasing oeuvre.
…

Read more
Items 1 to 3 of 3 on page 1 of 1